Funding opportunities
Here's a list of our open, paused and closed funding rounds.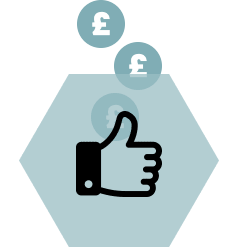 Coming soon
Themed grant round

We've come together with the Education Endowment Foundation to jointly fund a grant round to find out what works to improve child and young people's attendance at school. Further details will be published in March/April 2022.
Currently paused
Targeted projects

Funding for projects that are widely used or promising with the potential to scale. Applications ongoing.
Closed rounds
Themed grant round

Our September 2021 themed grant round, in partnership with Comic Relief.
Themed grant round

We know that sometimes, children need another chance: alternatives to arrest, conviction and custody. Diversion programmes help them do that.
Themed grant round

We launched our COVID-19 grant round in response to the pandemic. We had two aims. Firstly, to provide targeted support to young people at-risk of being drawn into violent crime. Secondly, to learn fast about the best ways to reach vulnerable young people during a period of social distancing.
Themed grant round

Following the Launch grant round, we awarded 45 organisations capacity building grants, totalling £2m. Each received support from one of our learning partners to improve how they demonstrate and articulate their impact.
Themed grant round

We launched our first grant round in May 2019, awarding a total of £18.1m to 24 projects, working with 36,000 children across England and Wales.