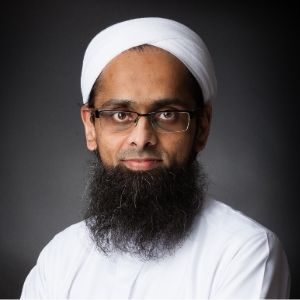 The Youth Endowment Fund is delighted to announce the appointment of Hamid Patel CBE as Chair of its Grants and Evaluation Committee.
Hamid Patel is the Chief Executive of Star Academies – the top performing Multi Academy Trust (MAT) in England – and sits on the board of Ofsted. He joins ex Education Endowment Foundation CEO, Sir Kevan Collins – who is the Chair of the Youth Endowment Fund – and ex Department for Education Special Adviser Jon Yates – who is the Executive Director.
In the voluntary role of Chair of the Grants and Evaluation Committee at the Youth Endowment Fund, Hamid will lead an expert team responsible for investing £200m over ten years to fund, support and evaluate promising interventions to prevent serious youth crime and violence.
Hamid will also take a place on the Youth Endowment Fund's overarching Committee, which is responsible for the strategic direction, governance and leadership of the independent charitable trust.
The Youth Endowment Fund Grants and Evaluation Committee is made up of the following members:
Hamid Patel, Chief Executive, Star Academies [Chair]
Bill Benjamin, Partner at Ares Real Estate Group
Professor Leon Feinstein, Professor of Education and Children's Social Care in the Rees Centre
Jo Hobbs, Chief Executive, British Youth Council
Laurie Hunte, Criminal Justice Programme Manager, Barrow Cadbury Trust
Bethia McNeil, Chief Executive, The Centre for Youth Impact
Trevor Phillips, Deputy Chairman of the Board, National Equality Standard
Professor Jonathan Shepherd, Emeritus Professor of Oral and Maxillofacial Surgery, Cardiff University
The Youth Endowment Fund was established with an endowment of £200m over ten years from the Home Office. To date, a total of 23 early intervention projects have been awarded funding, totalling £17.1m and reaching over 36,000 children.
 Hamid Patel CBE, Chief Executive of Star Academies, comments: "I am delighted and humbled to be appointed to this role. The mission of the Youth Endowment Fund has never been more important than at this time of national crisis. It is crucial that spending decisions are the right ones, made carefully in the interests of young people and their communities. I look forward to working with my fellow Committee members and the wider Executive team who are passionate about making a real difference."
Jon Yates, Executive Director of the Youth Endowment Fund, said: "Few people have as much direct experience working with young people than Hamid. He is hugely respected for his work at Star across the country and I am delighted that he is going to be such a key part of what we are doing to change things for young people at the Youth Endowment Fund."