Targeted project
Trauma-informed practice and its impact on youth violence – FAQs
Co-funded with the Home Office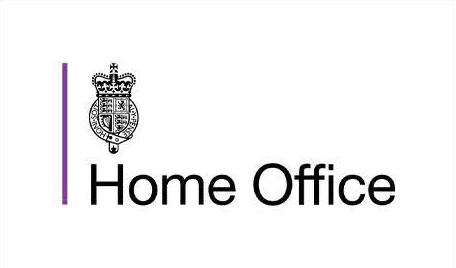 Applying for funding
What support is there to help me make an application?
To help organisations apply for this funding from the Youth Endowment Fund, we will publish full application guidance on our website. This includes:
Question-by-question guidance for the application form.
Some examples of how to respond to questions that applicants in our previous grant rounds tended to struggle with the most.
Details of how our application process will work and how we'll work with you at an early stage to co-design the evaluation for your project.
We'll also release a pre-recorded video presentation where we'll discuss the funding round in more detail.
If you still have questions, then please do reach out on grants@youthendowmentfund.org,uk
Are you allowed to make more than one application, for example as a sole organisation and then also as part of a partnership?
Yes, you can apply multiple times for multiple projects, if multiple of your projects got to the shortlisting stage, we may approach you to understand their interdependencies and to talk about your capacity to deliver more than one project at a time. We also welcome applications from consortia of organisations but ask that just one organisation takes the lead and submits the application.
My work covers more than one of your funding themes/rounds, which grant round should I apply or wait for?
We recognise that the work of organisations may not always fit neatly within just one of our funding themes. To provide clarity for prospective applicants, for each grant round we'll publish guidance clearly outlining the types of approaches and programmes we're interested in funding.
To find out more about what we're interested in funding through this round, look out for our full application guidance which will be released on our webpage in late August 2022.
Is there any priority given to organisations that can match fund their project?
There aren't any expectations for match funding for applications however this is something we'd be keen to track and understand as part of your application.
Details of the funding
How much money is a typical grant worth? And is there an upper limit on the grants?
In this round, we're looking to spend up to £4 million on funding up to three projects. The amount we award to each project will depend on the type of projects that's being delivered and the kind of research we need to run to find out if it works. This means that there's no cap on the amount we'll spend on one project, and we don't need to split the fund equally amongst successful grantees. It all depends on what each project needs for us to be able to run a successful evaluation.
How long will you fund projects for through this grant rounds?
We'll fund programmes for up to two years. We want to make sure we're funding projects long enough for there to be a rigorous evaluation, which will help us find out what works to prevent children and young people becoming involved in violence.
If my application is successful, when will I receive funds?
If you join us as a partner, we'll make quarterly payments (subject to monitoring returns).
If we are successful in this funding round, would we be excluded from other funding rounds?
We would still welcome applications to other grant rounds. However, it's important that we let you know that – while we'd be open to funding your organisation again – it's unlikely that we'd offer more funding for the exact same programme or approach until our first evaluation has been completed. That's because we use our funds to build knowledge and the best way to do that would be to build on evidence.
Scope of the funding
How much flexibility is there for the age criteria (10-18 years old) for this funding?
We recognise that some projects will work with young people beyond the age of 18 and some might work with children younger than 6. We expect the large majority of our funding to be used to support children within the specified age range.
Where the children and young people that you work with are in care or care experienced or have special educational needs or disabilities, we've expanded the age range to 10-21.
With our age ranges, we expect young people to be within the range at the start of delivery.  
Will you consider projects that work in a different sector than those you have listed? 
Yes, although we have suggested youth justice, social care and education as our primary sectors, they are just suggestions. We are open to projects that work in other sectors, such as in youth work. Whichever sector you work with you will need to be able to show that the practitioners or organisations receiving your approach will in turn work with children and young people at risk of becoming involved in violence.
Delivery of projects
How many organisations / practitioners do we need to work with?
The important thing is making sure that you work with enough children or practitioners for us to be able to run a robust evaluation. While we can't be exact at the moment (because it'll depend on the kind of project and evaluation we'll run). Over the course of the project, trained professionals and/or organisations receiving your approach need to interact with at least 500 children and young people.
Do I need to recruit the organisations / practitioners that I will deliver to before I apply?
If you're successful, we'll work with you on your recruitment strategy. For now, you just need to show us that you have the capacity, skill and experience to reach enough young people in one of the settings we're interested in. We'll also want you to think about how and why those organisations or practitioners would want to work with you.
One of the ways we'll assess your application is on your ability to deliver the plan you set out – evidence of an existing relationship with the agency or commissioner that you want to work with could help to support that.
Would expansion of already existing delivery be within scope for this funding?
Yes, scaling up and extending existing delivery is appropriate but we would want you to deliver to new settings with our funding, I.e. practitioners or organisations who you haven't already delivered the project to – this is important for evaluation purposes.
Evaluation
What does the evaluation mean?
We'll evaluate every project we fund. This means that – along with funding to deliver your activities – we'll commission an independent research organisation to measure your programme's impact. We do this because we want to understand what interventions work to prevent children and young people becoming involved in violence, for whom and why.
If you're applying for funding, you don't need to worry about factoring in the evaluation costs into your bid. We'll look after commissioning the evaluation and matching you with the right research partner. As evaluations are such an important part of our work, we want to get it right. That's why if your application is shortlisted, we'll ask you to work with the evaluator directly to co-design the evaluation for your project.
You'll be able to find out more about our application process as part of our published grant round guidance which will be released on our webpage by the end of August.
In the meantime, if you'd like to learn more about our approach to evaluation, watch one of our Evaluation Managers, Amy, explain more in this video.
How do you choose evaluation partners, and how are they matched with a project?
Evaluators are appointed through a competitive process and are eligible to apply if they are part of our evaluator panel. In the first instance they will be invited to submit and expression of interest to lead on the evaluation of a specific project. If shortlisted, they will then be invited to submit full evaluation proposals.
The successful candidates will be appointed based on a range of factors including the capability and relevant experience and knowledge of the project team, the quality of methodology and approach, and value for money.
Why do you want to focus on randomised control trials? It seems unfair on young people who need help and may end up in a control group.
Our mission is to find out what works and we think that randomised control groups are a good way to do this. Our job is to properly test whether programmes that are meant to help young people are actually working and not having no effect or even making things worse. Just as we benefit from robust trials in medicine, young people deserve the support that they receive to be properly evaluated.
We believe that using randomised control trials are a critical way for us to make sure that children get the right services at the right time. By following two groups of children (one where children take part in a project and one where they don't), we can truly understand whether the programme works. It's also important to say that being in a control group doesn't mean denying children support that would otherwise be available to them. As we don't know whether the programme being tested is better, worse or the same as these 'usual services', we're not denying benefits to young people in the control group.
In our later years, we plan to use our funding to scale-up activities that these rigorous evaluations have shown to be effective. Find out more by reading our strategy. And if you'd like to learn more about our approach to evaluation, watch one of our Evaluation Managers, Amy, explain more in this video.
How do I know what type of evaluation is best for my approach?
As part of the application, you don't need to specify the type of evaluation needed for your approach. If you're shortlisted, we'll work with you to do that. Instead, you should focus on describing the approach in detail as well as the theory linking your approach to the change you want to make for young people.